Support for sports activities
Cosel Cup Challenge Super Kids
The 31st Cosel Cup Challenge Super Chibiko(mean "Kids") was held at the Toyama Prefectural Sports Center.
A total of 292 pupils from 110 elementary schools in Toyama Prefecture participated in five competitions;100-meter sprint, participated, and challenged five events of 100m running, ball throwing ,long jump,zigzag dribbling, and swimming.
The day was blessed with fine weather, a great sporting weather, and a new record for the rally was held.
Twelve people from Cosel volunteered as children's instructors.
Internships
Internships are an opportunity for students to feel and learn about the working environment, companies, and what it's like to be a member of society before starting to work in a company through work experience in an actual workplace.
At Cosel, we ask interns to engage in operations relating to design and development such as the evaluation of power supplies, the design and manufacturing of test jigs, and design using 3D-CAD.
Blood donation
As the falling birth rate and the aging of society are advancing, the number of senior citizens who need blood transfusions has been increasing, while the number of young people who can donate blood has been decreasing, which causes a shortage of blood nationwide.
We conduct a blood donation campaign for employees every year and support the Japanese Red Cross Society Blood Center. In 2019, many employees participated in the campaign.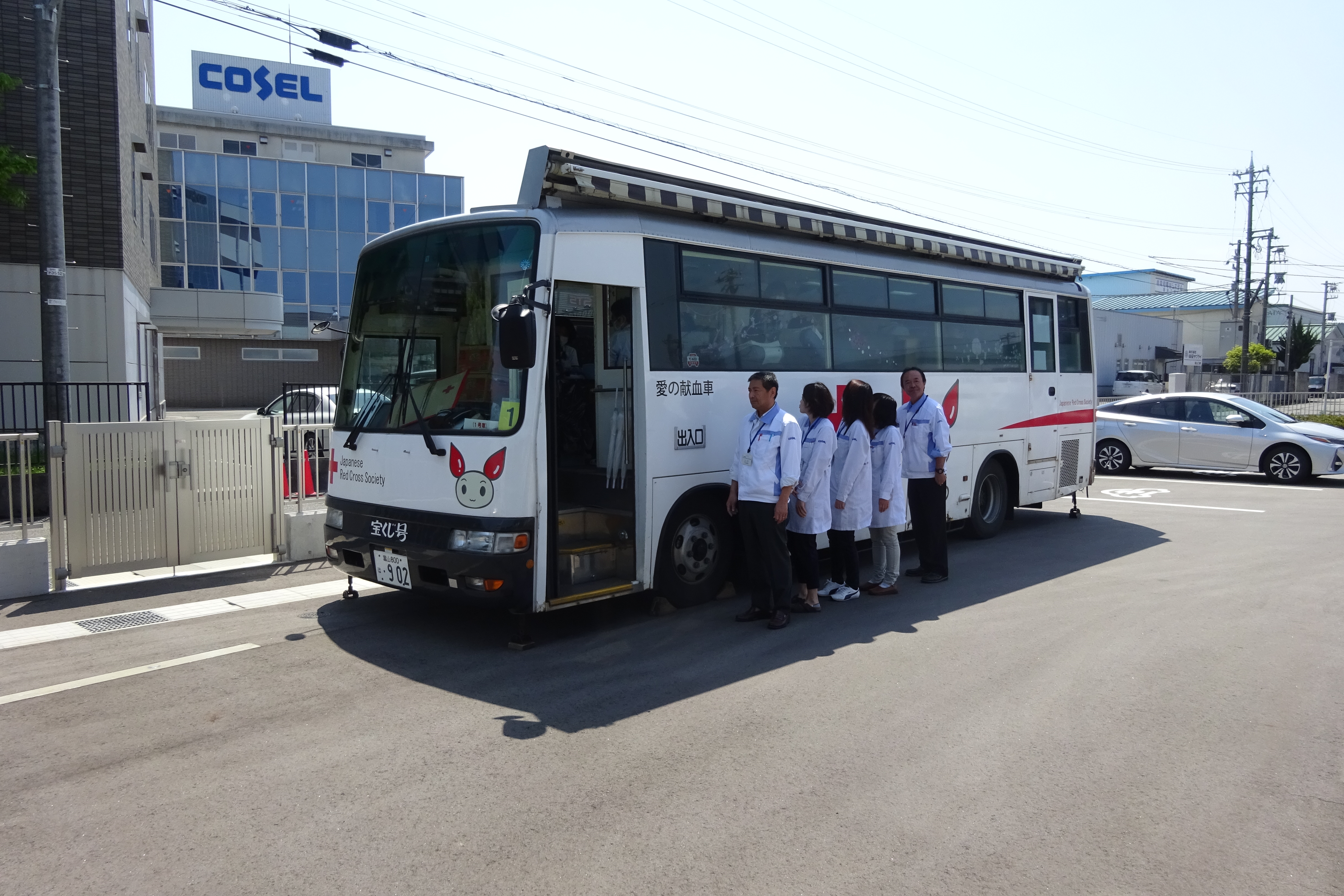 Fund-raising
We donate money and raise funds to the Community Chest of Toyama, obtained from annual company bazaars.
The donated money will be used for activities conducted by the municipal social welfare council such as its home welfare service business, volunteer development business, preventing children from getting involved in accidents, and the healthy growth of young people.
Participation in industrial associations
We have become a member of the following industrial associations inside and outside of Toyama and are working hard to solve various problems in our committees.
Union of Japanese Scientists and Engineers
JEITA (Japan Electronics and Information Technology Industries Association)
Japan Management Association
Japanese Society for Quality Control
QC Circle Toyama Section Hokuriku Branch
Toyama Employer's Association
Toyama Prefectural Machinery and Electronic Industries Association
Toyama Association of Corporate Executives
Toyama New Industry Organization Society for Young Engineer Development
Toyama Technology Exchange Club
Toyama Society for the Promotion of Technical Education
Society for Promotion of Exchange, Center for Joint Research, University of Toyama
Society for Research Collaboration, Toyama Prefectural University
Society for Technology Promotion, Toyama National College of Technology