Reduction of environmental burden at production sites
In-house development of automatic soldering equipment
We have developed compact soldering devices in-house to reduce the assembly cost by half and are now improving them. Compared with the conventional soldering tank, cost, MT (machining time) and installation area are reduced by 24-57% respectively.
Compact soldering device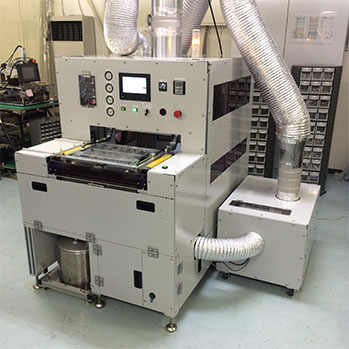 Comparison with Current Soldering Bath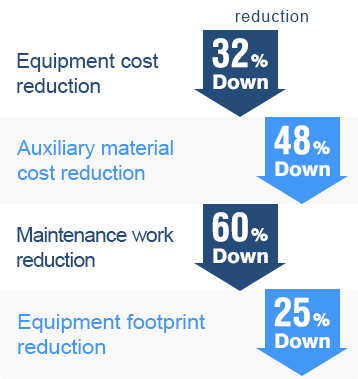 Comparison of power usage with current soldering baths
(Compared with A type soldering device)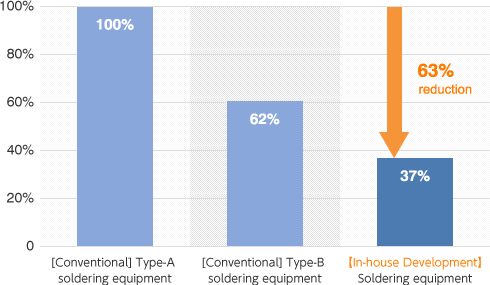 Identification and separation of jigs and tools
At production sites, RoHS compliant products and RoHS non-compliant products are produced on separate lines in principle. Devices, jigs, and tools are dedicated respectively for the each production lines.