Development of highly-efficient small-sized power supplies
When we develop new products, we conduct an environmental assessment from the perspectives of resource saving, energy-saving, recyclability, the use or non-use of toxic substances and the environmental friendliness of packing materials. We promote efforts to develop more environmentally-friendly products. In addition, we have established our own evaluation criteria and certified and registered products with high environmental impact reduction effect as "Eco model".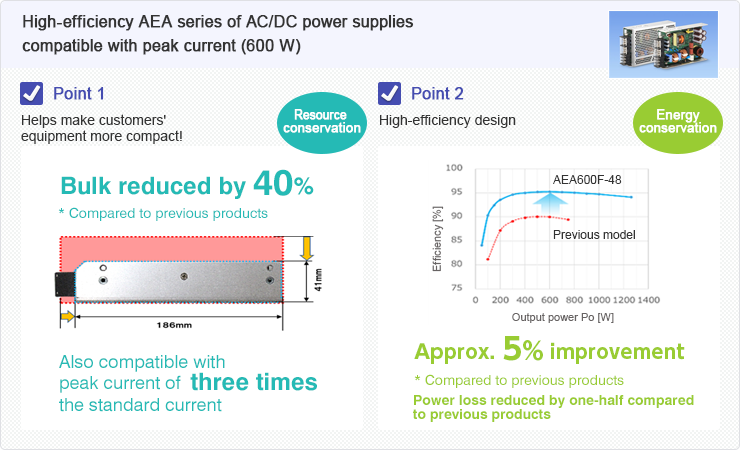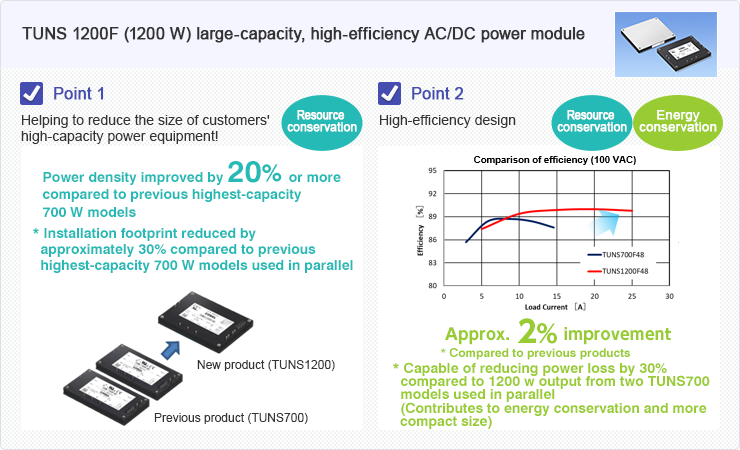 Environmentally-friendly eco products and the symbol
In 2010, we initiated a new internal environmental assessment system in order to promote the development of environmentally-friendly products and actively provide our customers with environmental information on our products. We evaluate our products based on the following 3 items to reduce their environmental burden.
(1)

Environmental burdens generated when our products are operated at customers' sites

(2)

Environmental burdens generated when our products are manufactured at our plants

(3)

Environmental burdens generated when materials and components we purchase are manufactured
Based on these 3 items, we set up our own criteria to certify and register products that satisfy the criteria and are highly effective in reducing their environmental burden as "Eco Products."
To promote Eco Products, we have been using the following symbol that represents Eco Products.
Total number of Eco Products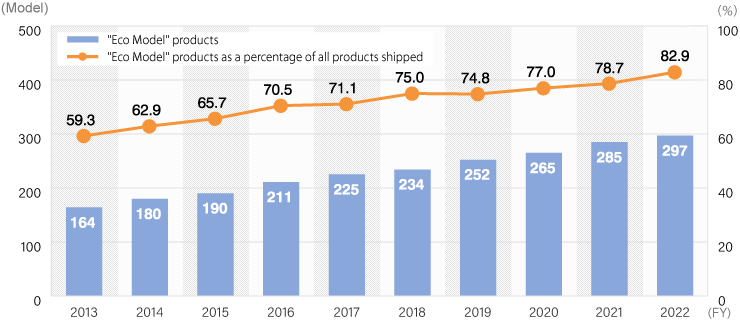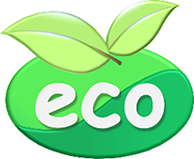 We will actively expand our Eco Products to create an environmentally-friendly, recycling-oriented, low-carbon society and to continue to grow with our customers.