Three-Phase Four-Wire System 500VAC 80A
High-Attenuation from 150kHz to 1MHz
1-Stage Filter





Features of YAC-80
Three-Phase Four-Wire System EMI/EMC Filter ideal for High-power office equipment and Energy storage systems
Suitable for 150kHz to 1MHz conduction noise reduction
Product lineup that can flexibly respond to system and capacity changes in a compact/same body size
Ordering Information and Options
YAC(1) - 80(2) - 685(3) 

(1) Model Name
(2) Rated Current
(3) Line to Ground Capacitor Code
Refer to Product Line-up.
Product Line-up
Product Name
Leakage Current*
Line to ground capacitor
(nominal value)
YAC-80-685
10.7mA typ *1
 55mA max *2
6.8μF

* Input 500V 60Hz (Y-Connection)
*1 At normal operation with applying 10V in between N(N') and FG (According to IEC60939).
*2 At the worst case under normal operation.
Specification
Contents
Specifications
Rated Voltage
Three-Phase Four-Wire System Y-Connection 500/289VAC 50/60Hz
Rated Current
80A
Operating Temperature
-40 to +85℃ (Refer to Derating Curve)
Agency Approvals
UL60939[Overvoltage Category:Ⅲ Altitude:3000m]
CSA C22.2 No.8(C-UL)
EN60939(DEMKO)[Overvoltage Category:Ⅲ Altitude:3000m]
ENEC
Others
Dimensions (WxHxD)
100x88x179 mm [3.94x3.46x7.05 inches]
Weight
1.7kg max
Warranty Period
5-year
* For further information and how to use, please see in Cosel product catalog.
Circuit Diagram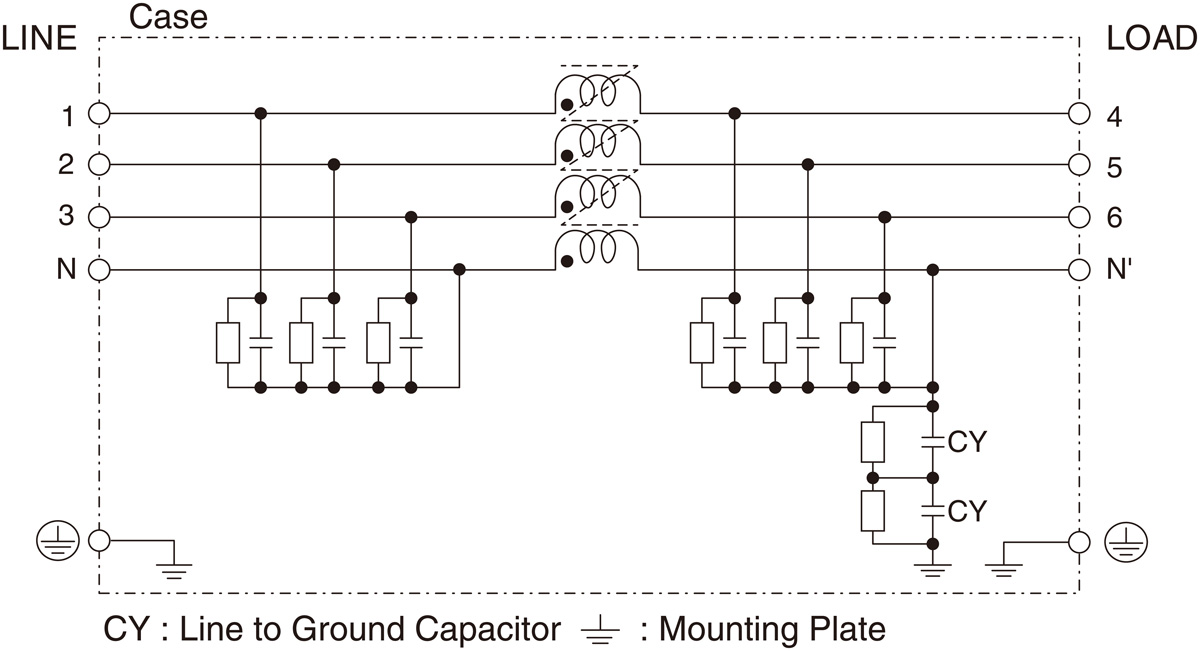 Derating Curve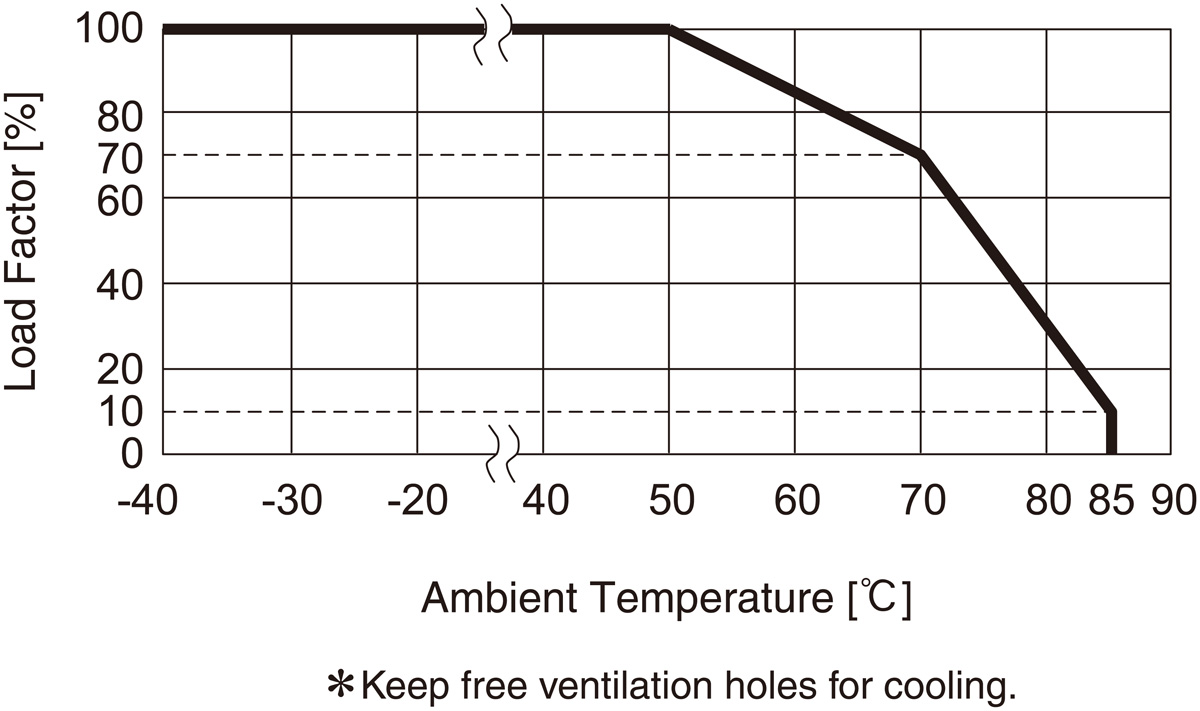 Documents Download
Technical Data
CAD Data
DXF
3D CAD Data
STEP
IGES
* For another documents aren't listed, please feel free to contact to a Cosel representative.