For star connection with neutral earthing
Three-phase 500VAC 600A Low-profile
Ultra high-attenuation
Multi-stage filter





Features of TSC-600
Input and output terminals : Busbar type
Maximum input voltage 528VAC: 10% fluctuations in voltage 480VAC
Ordering Information and Options
TSC(1) - 600(2) - 665(3)


(1) Model Name
(2) Rated Current
(3) Line to ground capacitor code
Refer to Product Line-up.
* Please contact us about low leakage current type (Change to low grounding
capacitor) and further high-attenuation type (Change to high permeability choke coil).
Product Line-up
Product Name
Leakage Current*
Line to ground capacitor
(nominal value)
TSC-600-665
220mA/350mA max
20mA/40mA max
CY1:2.2μF
CY2:2.2μF
CY3:2.2μF
* Input Δ-connection 250/400VAC 60Hz
Input Y-connection 250/500VAC 60Hz
Upper row: Δ-connection, Lower row: Y-connection
Specification
Contents
Specifications
Rated Voltage
Three-phase Three-wire 500V 50/60Hz
Rated Current
600A
Operating Temperature
-40 to +85℃ (Refer to Derating Curve)
Agency Approvals
UL1283, CSA C22.2 No.8 (C-UL) , DIN EN60939 VDE0565 Teil3-1, ENEC
Others
Dimensions (WxHxD)
210x100x360 mm [8.27x3.94x14.17 inches]
Weight
10.0kg max
Warranty Period
5-year
* For further information and how to use, please see in Cosel product catalog.
Circuit Diagram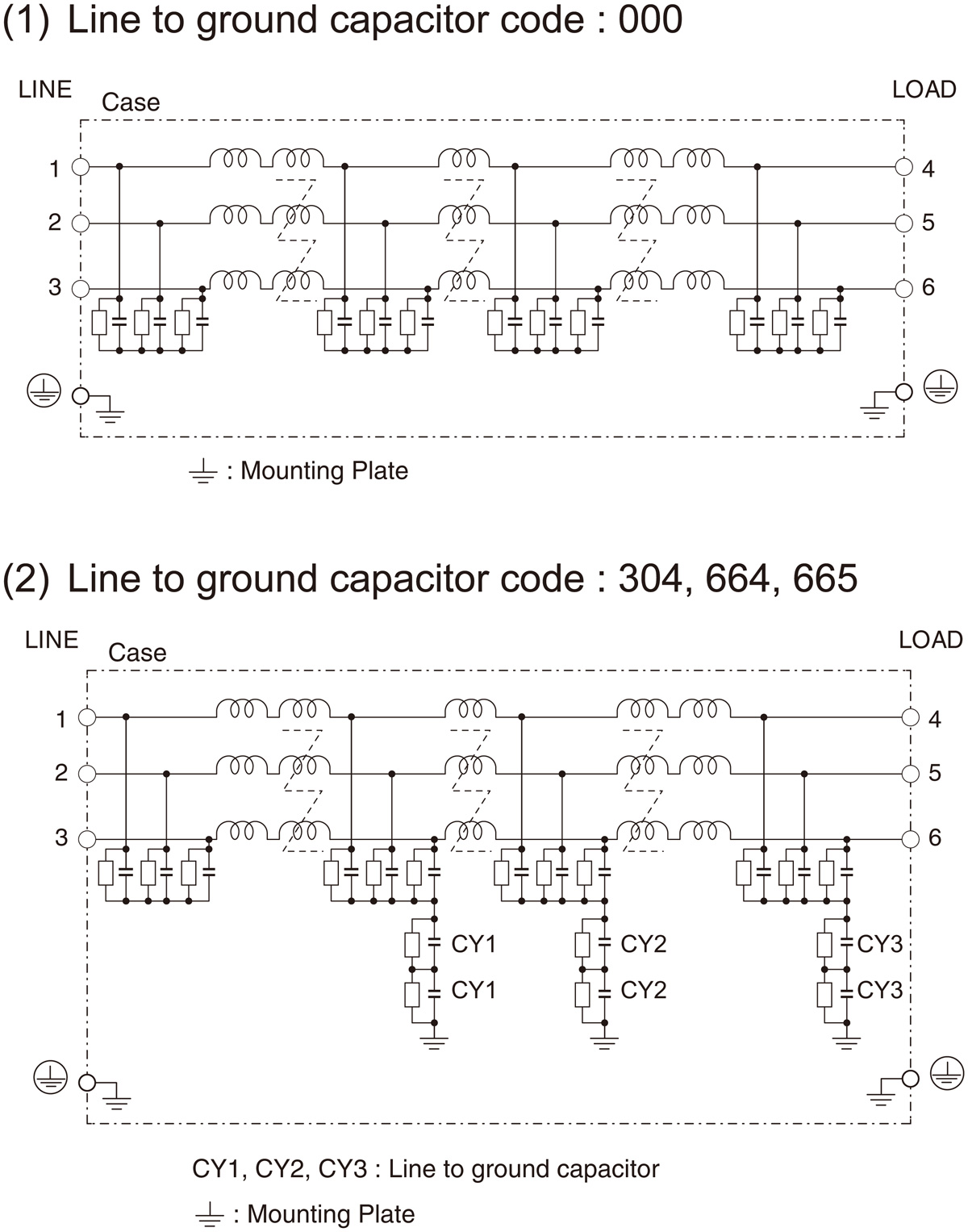 Derating Curve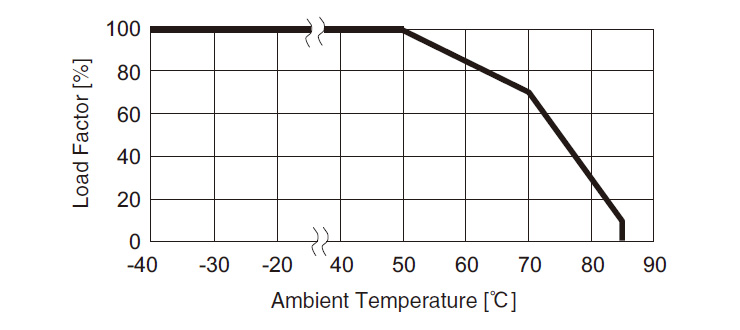 Documents Download
Technical Data
CAD Data
DXF
3D CAD Data
STEP
IGES
* For another documents aren't listed, please feel free to contact to a Cosel representative.