Rated Input: AC85 - 264V 1Φ
Rated Output Wattage: 50 - 150W
This power supply is manufactured by SMD technology. The stress to P.C.B like twisting or bending causes the defect of the unit, so handle the unit with care.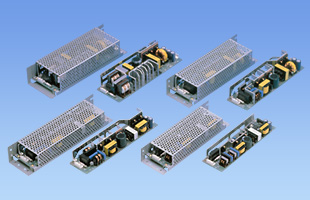 For further information of replacement, please refer to each model information.
Features
• Rugged PCB type (CEM-3)
• Harmonic attenuator (Complies with IEC61000-3-2)
• Universal input (AC85 - 264V)
• Remote ON/OFF (Option)
Model Line-up
Optional parts are available. (For further information, please see each model information.)