Rated Input: DC4.5 - 14.0V
Rated Output Current : 30 - 150A

*BRFS50,BRFS50L models to be discontinued (November, 2019)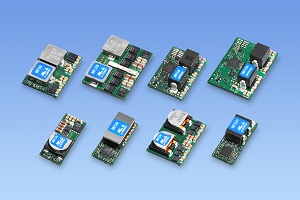 For further information of replacement, please refer to each model information.
Features
• Small size and high efficiency non-isolated DC-DC converter.
• Wide input voltage 4.5V to 14.0V.
• Fast transient respoce by Robust control.
• Built-in remote ON/OFF, Power good, Start-up sequence.
• Built-in overcurrent and thermal protection (auto recovery type) functions.
Model Line-up