Rated Input:AC85 - 264V 1Φ
Rated Output Wattage:600 - 1000W
| | |
| --- | --- |
| Warranty Period | 5-year (Refer to Instruction Manuals) |
Please refer to derating curve, because the rated load current depends on cooling method that is convection cooling or forced air.
*Make sure necessary tests will be carried out on your end equipment with the power supply installed in accordance with any required EMC/EMI regulations.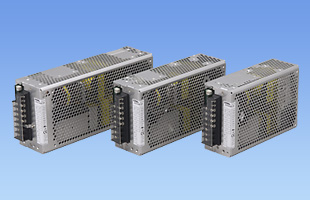 For further information of replacement, please refer to each model information.
Features
• High power & peak power
• Power up with fan (optional)
• Parallel operation/master-slave operation/N+1 redundant(optional)
• Harmonic attenuator (Complies with IEC61000-3-2)
• Universal input voltage (AC85 - 264V)
• Optional:remote ON/OFF, alarms
• Current monitor
• DIN rail (35mm) optional
Model Line-up
Optional parts are available. (For further information, please see each model information.)